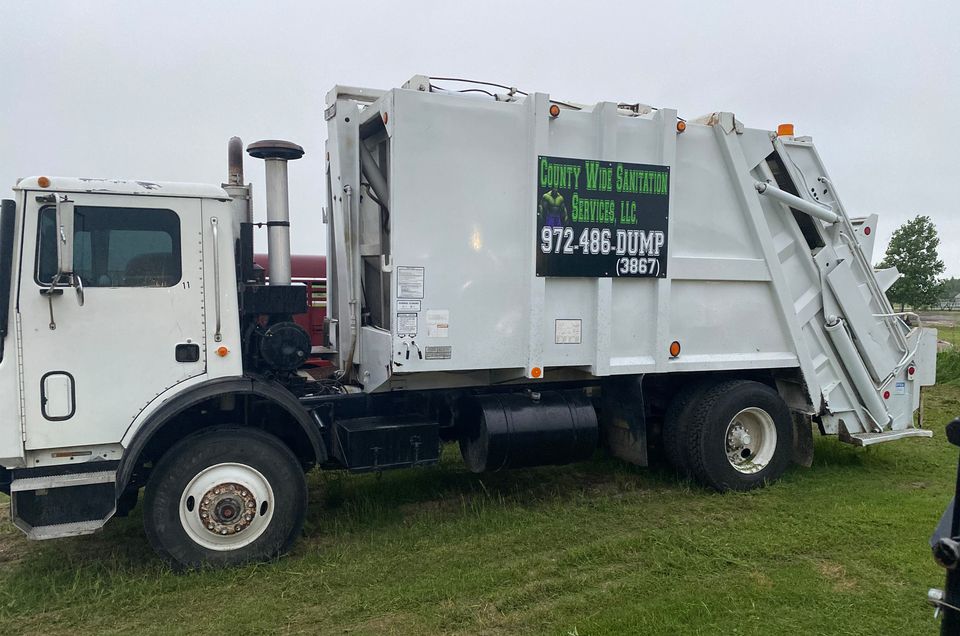 About Our Company
Countywide Sanitation Service (Countywide) is a family and locally owned/operated business that has been meeting the sanitation needs of Kaufman County, TX residents for over ten years. In addition to their commitment to providing excellent service, Countywide is also committed to listening to their customers, professionalism, reliability and going above and beyond each and every day! Countywide strives to ensure that all customers have a great experience and, if an issue should arise, to responding and working quickly to come to a resolution. 
We believe the greatest compliment is a customer referral. That's why we provide all customers with the absolute best service and highest quality work, at fair and competitive prices.
Kenard D. Burley (KB) acquired and has operated Countywide Sanitation Service (Countywide) since 2014. Kenard is a Rosser, TX native and is honored to be close to home and servicing the community where he was born and raised. Kenard attended Scurry Rosser High School, received a full scholarship to Southern Methodist University and graduated with a degree in Business with honors.
Kenard is looking forward to Countywide continuing to grow along with the community and is grateful to all of his long-term customers and welcomes all new customers!

"It warms my heart to be able to work in my community and provide services to some people that I've known all my life. I marvel at the fact that the community continues to grow yet maintains that small town feel that I love so much!" ~KB